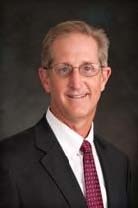 Practicing in Kentucky & Ohio
Probate
Will Contests
Fiduciary Litigation
Litigation
Estate Planning
Wills & Trusts
Living Wills
Powers of Attorney
Corporate
Business
Elder Law
Medicaid
Real Estate
Mike's practice focuses on estate planning and probate administration, including complex matters involving multiple heirs, contested estates, asset protection, corporations and real estate. Mike has experience as corporate counsel for several corporations and LLCs in Northern Kentucky. He has defended various individuals regarding criminal matters as well as represented Plaintiffs regarding personal injuries.
As lifelong resident of Northern Kentucky, Mike is very active with the community and routinely volunteers for organizations such as St. Agnes Church, Housing Opportunities of Northern Kentucky, Inc., St. Charles Care Center and PrimeWise through St. Elizabeth Healthcare. Mike frequently speaks regarding estate planning and probate to various community organizations.
This is a paid legal advertisement.